Gift Certificates
Step by Step Downsizing offers $100 gift certificates which includes an initial consultation and two hours of services.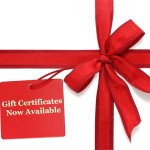 Consultation & Service Gift Certificate
This is a good way to gift someone an excellent start on rightsizing their storage unit, closet space, etc.
Arrangements may be made by contacting us through our on-line form or by calling 415-640-0264.
We currently accept checks and cash as payment.
Cost:  $100
Home Inventory Gift Certificates
Home inventories are used for:
Insurance
Estates
Prenuptial agreements
Marital separation
Cost varies.  Please contact us to inquire.