About Us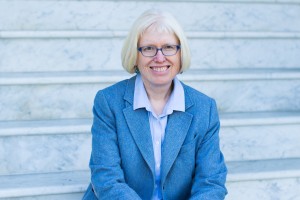 Claudia Kraehe, Founder of Step by Step Downsizing, is a certified member of the National Association of Senior Move Managers.
After working for 22 years as an office manager for a premiere technical consulting firm, she served as Executor for two family estates.
Her responsibilities included in part:
Responsible for details for memorial services, including locating memorial service sites and clergy, housing for attendees, and arranging for post-memorial receptions.
Making a detailed list of all assets. Obtaining appraisals of personal property from fine art and rare book specialists and distributing, selling, or donating all items in a thoughtful and caring manner. Work involved shipping items to five different states.
In the course of closing two homes, coordinating the activities of cleaners, painters, and maintenance personnel.
Claudia has subsequently been assisting others in San Francisco with their downsizing, moving, and estate needs.
The daughter of a librarian and a history professor, Claudia has a special interest in books.  She has experience interacting with the rare books departments at universities and other entities so that books not only find a good home, but become tax deductible as well.  In one tax-deductible instance she located an online repository that not only wanted her father's 500 academic journals, but came to his home, packed them, and shipped them out of state.
Claudia holds an MFA degree from the University of Oregon.